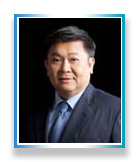 Enhancing the Quality of education requires cooperation of all the parties concerned in connection the links of all aspects of quality assurance. It also involves utilizing the different quality processes. "Quality education" is the first vital key to the nation's sustainable development. Over the past 15 years that included 3 rounds of external assessment (1999-2014), ONESQA has increased an awareness of external quality assessment among educational institutions in Thailand, and consequently improvement has been visible at all levels of Thai education. Such improvement is part of the new quality culture in the national education system. It is a culture that needs continuous reinforcement to encourage a more positive attitude toward evaluation, hence resulting in further improvements. A positive attitude is pivotal to quality mobilization and is the second key. ONESQA is committed to working in the second decade following the philosophical approach "understand-gain an insight-develop" in order to promote a positive approach toward quality assessment among all educational units.
The quality of each and every educational administrator, teacher, and student determines the quality of their individual institution. Indeed, quality reflects the image of an individual. It is a reflection of who and what you are. It is essential that the concept of "Quality Culture" is collectively accepted by all in the teaching world. "Quality Culture" is the third key to development. It includes thinking processes, communication, action, and decision-making, which will lead to better quality of the educational system and organization.
ONESQA trusts that all sectors of our society realize the importance of embracing educational quality, having quality organizations, and producing "quality graduates" and eventually "citizens of quality." By following this philosophy, we aspire to produce "an ethical, knowledgeable and valuable" society.
Quick Menu